What is "Southwestern Cuisine", anyway?
Southwestern cuisine is as much a spirit of cooking as it is a style. It's a melting pot of flavors – Mexican, Spanish colonial, Native American, cowboy – that's open to interpretation and creativity.
We use a lot of traditional ingredients and techniques in our dishes – spicy green chiles, flame-broiled meats and vegetables (to get that perfect char flavor) – but are continually experimenting. Our popular Yin Yang Salad , for example, incorporates snow peas, cashews and other Asian influences to create a dish that's both familiar and incredibly unique.
Southwestern cuisine is versatile, vibrant and, as Bobby Coyote and our head chef, Mark Casale, demonstrate, constantly re-inventing itself.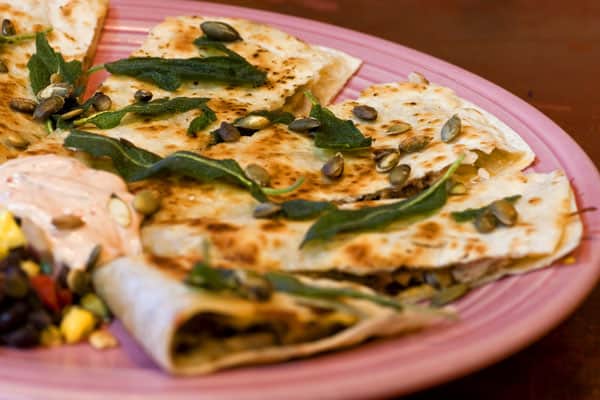 Delicious Meets Nutritious
As a supporter of Sacramento's farm-to-table movement, we've always believed the best food comes from the best ingredients.
We only use top-quality meats:

And the freshest possible produce
To give you the fresh rich taste you deserve
"Have you had your Dos today?" isn't just our tagline.
It's a prescription for a healthful lifestyle. And we're deeply proud of that.
Our menu is delicious, nutritious and diverse, providing options that support the diet and lifestyle that's right for you, including: